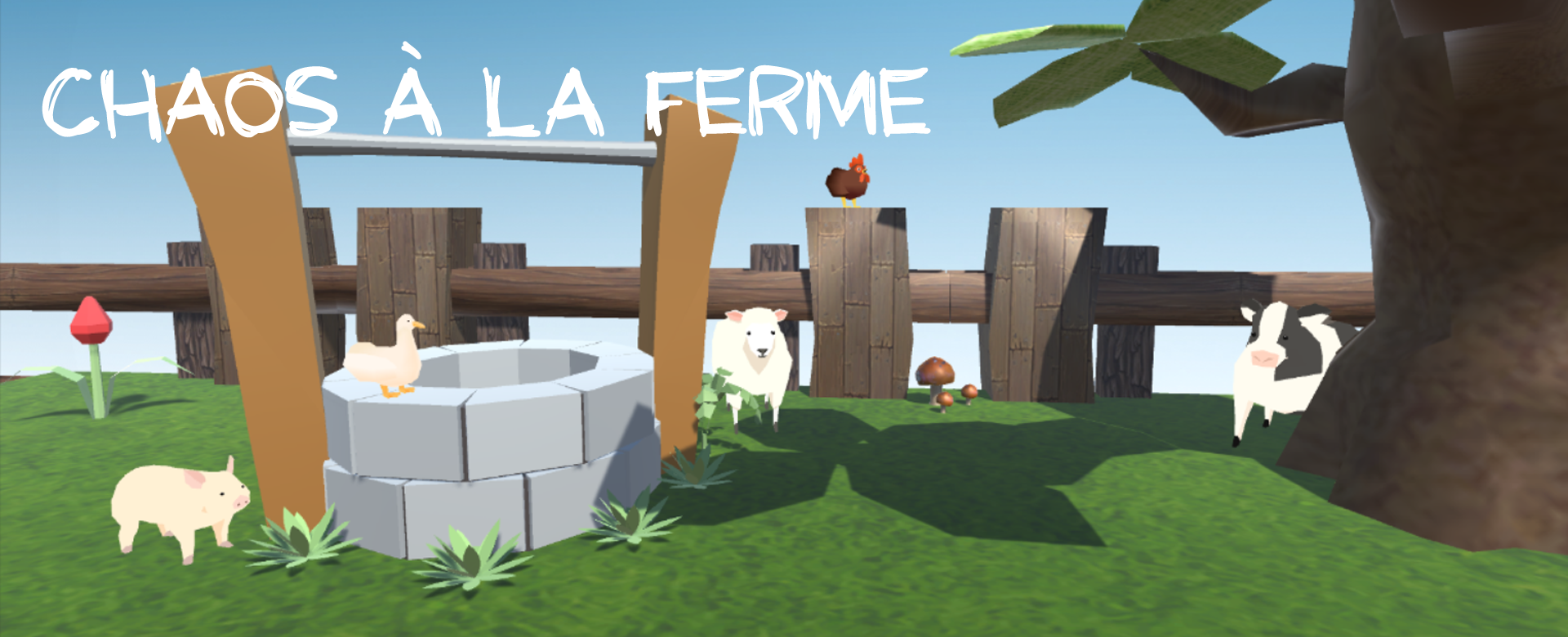 Chaos à la ferme
A downloadable game for Windows
As soon as farmers turn their backs, mayhem strikes the farm.
Try shoving as much stuff in your neighbour's pen in the allowed time... after all, you must keep yourself clear from any doubt the farmer may have about this mayhem!
- 2 player game
Install instructions
Open and extract the files, then double click on the .exe file to open the game.
Choose 1920x1080 for the screen resolution.
Have fun! :)